I saw my favorite TIFF movie today (so far) - Anna Boden and Ryan Fleck's, SUGAR. Miguel "Sugar" Santos is a baseball player living in the Dominican Republic trying to get scouted by a major league team in the states. He gets his wish when he's asked to report to spring training camp and then lands a starting pitching position with The Swing, a minor league team in Bridgewater, Iowa. The film does an excellent job showing the difficulties of being a fish out of water - Sugar was plucked (albeit voluntarily) from his small shanty, where he lived with his family, friends and girlfriend, and placed in an all-white, Christian farm community. Even though the old couple who take him in are kind and sincere, they're no replacement for Sugar's family and friends. What follows is Sugar's struggle with his current situation, his hopes and dreams of the future and the decisions he makes as a result.
The compelling story drives the movie from the onset. IT'S ALL ABOUT THE STORY! Anna Boden and Ryan Fleck are the creative team behind HALF NELSON, one of my other all-time favorite movies. While
Sugar
isn't as fragile of a film as
Half Nelson
, Boden and Fleck are successful with character development, story structure, editing and cinematography. Boden was the editor on
Sugar
and
Half Nelson
and she is wonderful at it. The duo also teamed up with the same shooter they used in Half Nelson. "
If it ain't broke, don't fix it.
" Well, it definitely ain't broke for Boden and Fleck.
Sugar
will have a theatrical release sometime this year.
I started the day off with YOUSSOU NDOR: I BRING WHAT I LOVE. This was a wonderful documentary about the very politically controversial, African, Muslim, Grammy winning musician Youssou Ndor. While the film is a tad too long, it is very inspirational and captivating. There's also something very evocative about African music and drumming - although this one is more Muslim centered. Youssou played at Amnesty International Live 8 concert and has some collaborations with Peter Gabriel, shown in the film.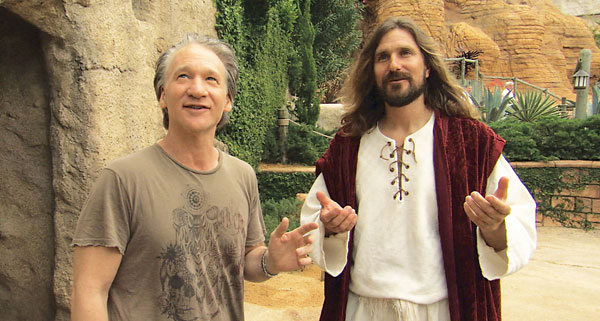 The middle movie of the day was Larry Charles' RELIGULOUS, with Bill Maher. This is Bill's and Larry's attempt at a
fair
, but skeptical, look at the three main religions (Christianity, Islam, and Judaism). Naturally, cynicism and sarcasm are the main attractions to this film and there's a lot of it. The film feels a little Michael Moorish at times, but it seems to recover nicely. Don't go into this movie thinking you are going to be enlightened on the ways of religion. Only go see this movie if you are a skeptic, like sarcasm, are familiar with and like Bill Maher, and aren't easily offended (when it comes to mocking/questioning the logic religion).
Random photos from Toronto:
A four-seat stroller (with babies in them!)
Condom Shack (I should've shown this to lady above)